April Bakke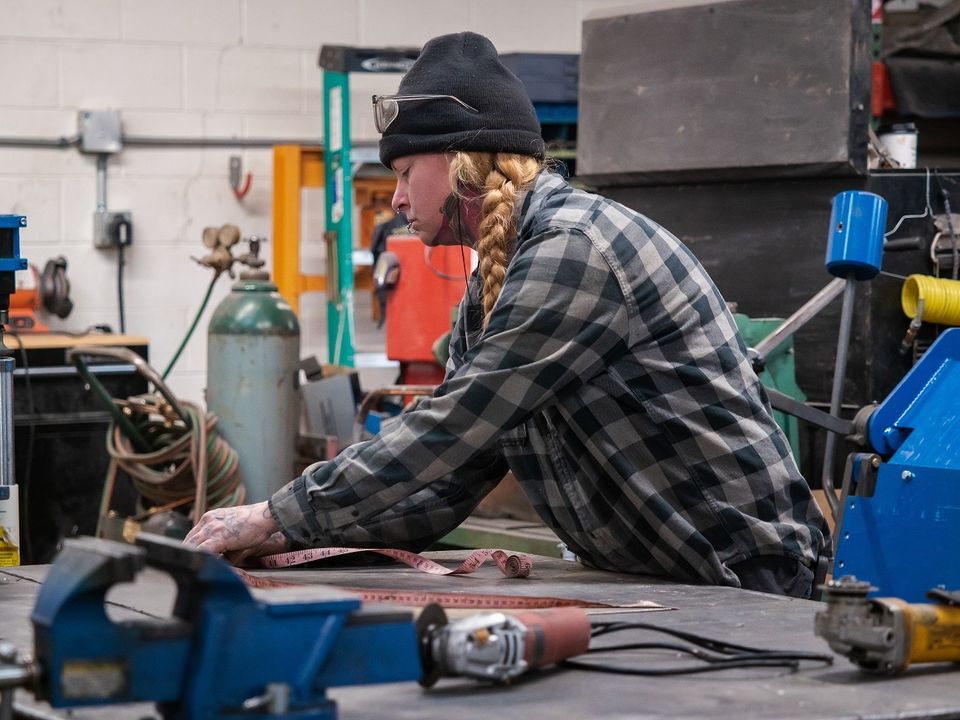 April is a self-taught metal fabricator that does tig/mig welding and sheet metal fabrication. She has taken classes from Gene Windfield to expand her metal shaping skills and like to use every day as a learning experience as the industry is ever changing.
She does not like long walks on the beach, but zoo trips instead!
James Keith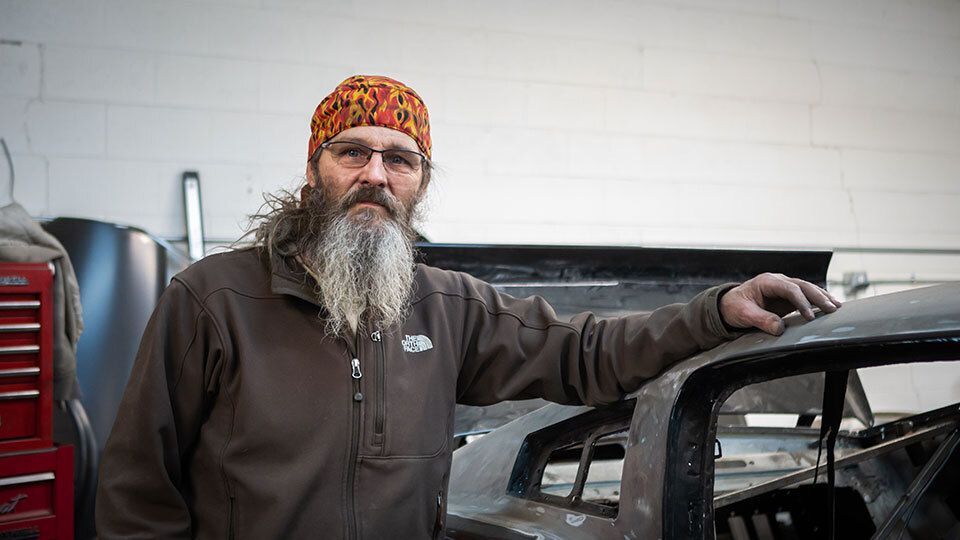 James has been a long time piece of the industry from racing with his dad at a young age, to building suspension pieces for street rods. James has worked for some of the greatest Hot Rod shops in the industry over his years. His job includes panel replacement, rust repairs, panel alignments, gap, fit and finish metal work.

His life revolves around his grand kids. He also enjoys good food with good company and the occasional tasty beverage.
Gregg Jones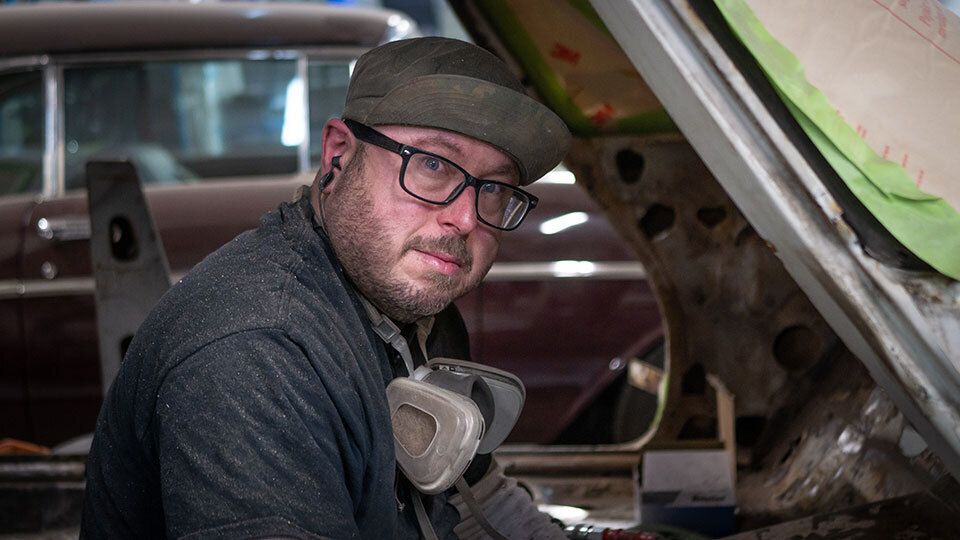 Gregg is able to take a car from bare metal, all the way through the painting process to include polishing and detailing. Gregg's job includes metal work, body filler work, block sanding, panel alignments, wet sanding, and polishing. He also assists with assembly of the cars after the paint process is complete.

Interests are in old cars specifically the 30s- 60s cars, lowbrow art and culture, reading, skateboarding & surf culture, shooting guns and hanging out with the shop dog taking naps!
Mike Gautney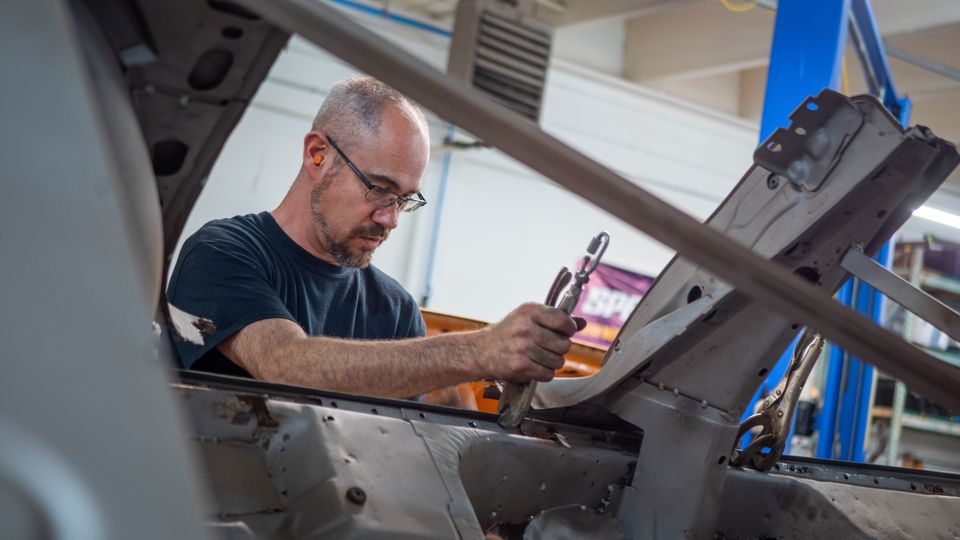 Mike has been in the industry since 1996 when he attended a technical school for welding, body and paint work. He has worked various in the jobs in the industry from collision and basic body repairs to full blown custom cars making him a great fit here at the shop.

Mike like to enjoy the scenery in Colorado with hikes and various adventures. 
Shannon Waltz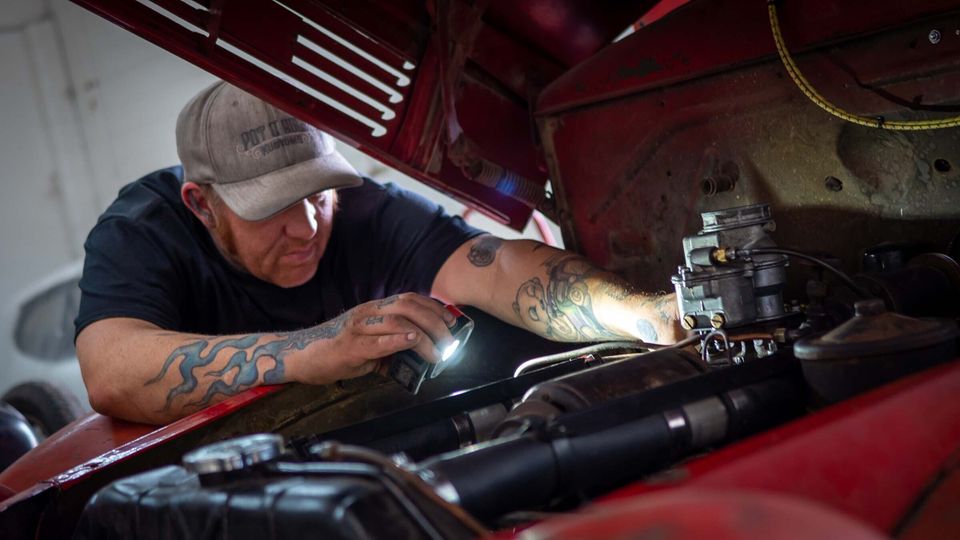 2008 WyoTech graduate for collision/refinishing and Street Rod. In addition to WyoTech, Shannon also has a community college degree for brakes, electrical diagnosis, transmissions, suspensions, alignments and performance engines. Worked in the industry doing mechanical repairs for various shops around town before starting the shop now 9 years ago out of a 2 car garage on the west side of town.

Enjoys working on his truck and hanging out with his family
Tyler Waltz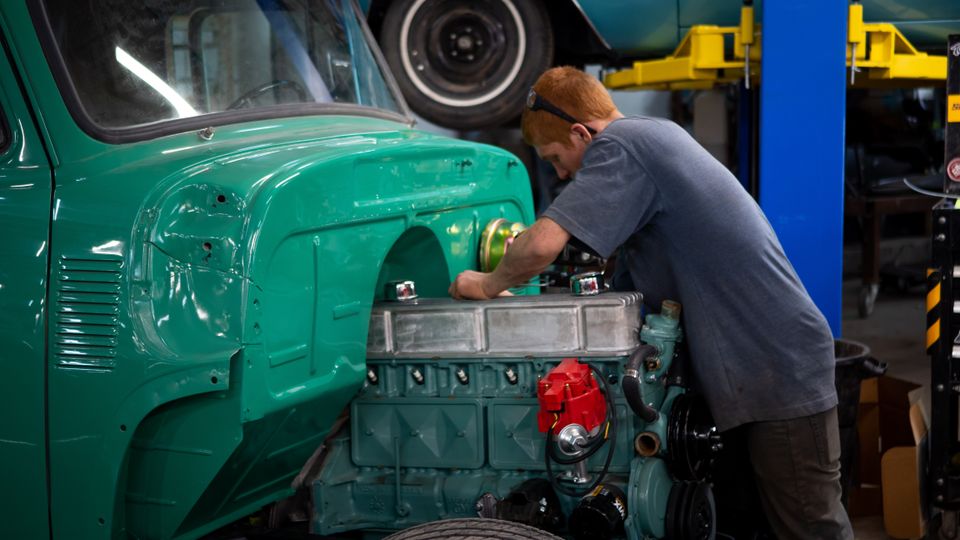 Now 18, he is doing work at the shop doing including everything from bodywork to mechanical and everything in-between

Tyler continues to learn every day and when there is something, he doesn't know he learns it, practices it, and then masters it.

It's fun to see people try and stump him with their car knowledge
Rayna Padron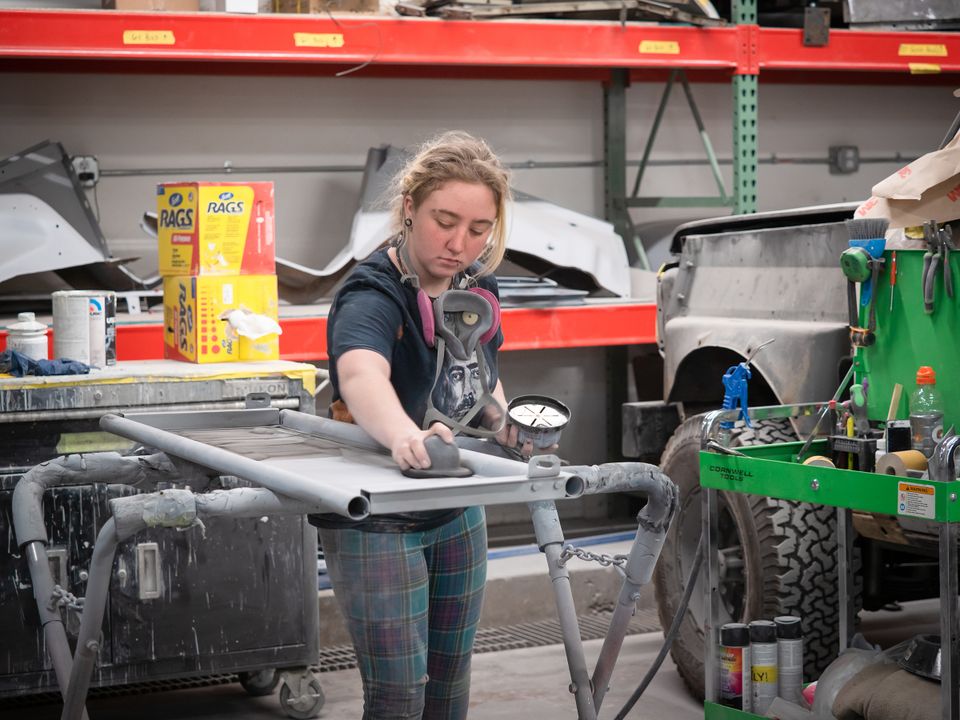 Rayna's interest in the automotive industry started years back working with her dad in the garage organizing hardware and masking cars for paint. After she graduated at 17 from High School, she began working for the us in the body shop blocking cars and making them perfect. Each day she hones her skills working to perfect her art form. She loves the challenge of being a woman in a male-dominated industry and deserves her place her due to her dedication.

 Rayna says, " The best part of my job, is when we show off the cars we have built, and I get to say I was part of creating it."
Strummer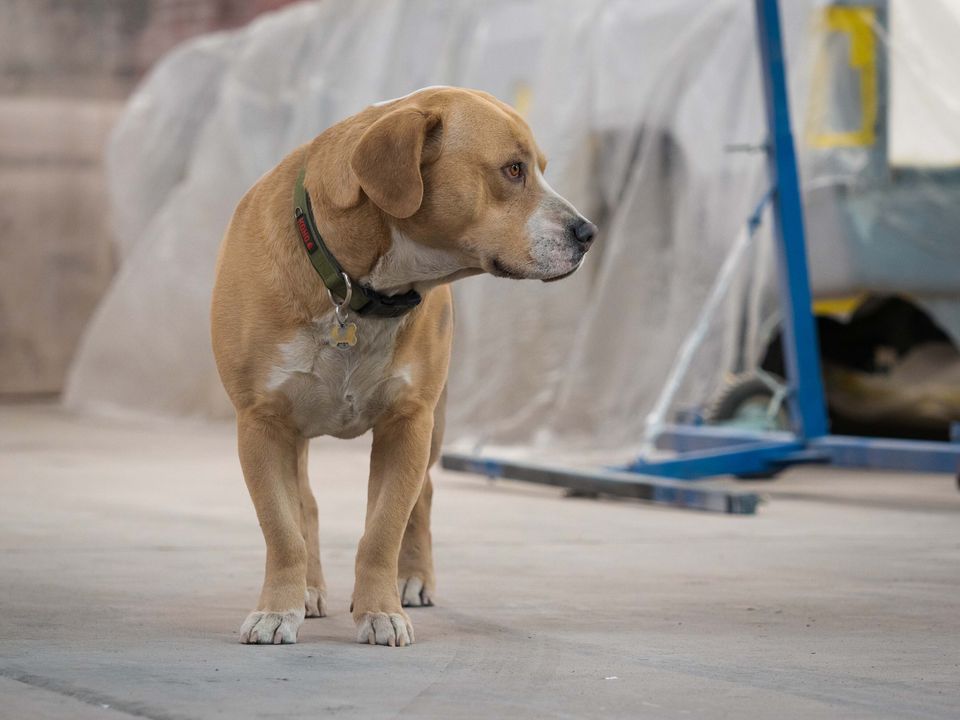 This is Strummer. He's the shop dog. He loves keeping everyone entertained and barking at us if we are not giving him enough attention or enough treats. As his dad is Gregg, he, too, loves taking naps! Strummer is a vital piece of the shop.

When he doesn't come in we all know it. It's just too quiet.